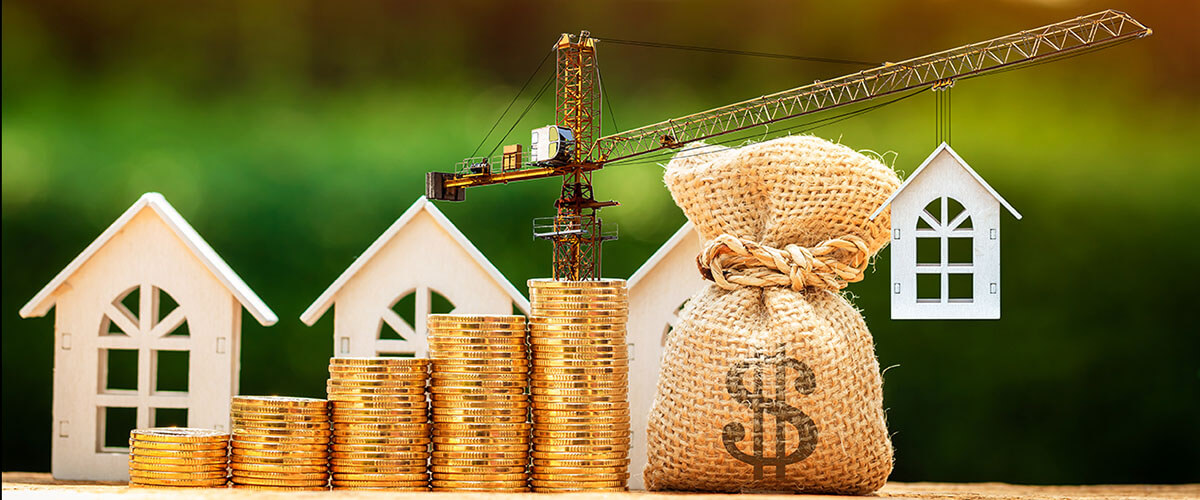 Construction Loans
If you are thinking about building your own home, you should definitely look into a construction loan, which can be used to pay for development of your new home. However, these loans are short-term loans that are designed to be used until the buyer or builder of the home can obtain long-term financing in the form of a more traditional mortgage. The following is a thorough guide on construction loans and the requirements that come with them.
What Is a Construction Loan?
This is a short-term loan that provides you with the ability to finance the construction of a new home. Whether you're a developer or a home buyer who would like to build their own home, this loan allows you to pay for the expenses of the project until you can obtain more long-term financing. Since these loans are considered to be short-term loans, many banks and financial institutions believe them to be relatively risky. As such, your interest rates will likely be high when compared to traditional loans.
Once the home has been constructed, it's possible to refinance the loan into a mortgage or select a new loan to cover the construction loan. Many of these loans are paid in installments as construction on the home progresses, which allows the bank to somewhat reduce the risk.
Construction Loan Requirements
The majority of lenders that provide construction loans require a down payment of at least 20 percent. If you don't have a lengthy credit history, you may find it difficult to qualify for a construction loan. Keep in mind that these loans last for around one year before they need to be repaid in full. In order to be approved for one of these loans, you will need to provide the bank or similar financial institution with an extensive amount of construction details.
To heighten your possibility of receiving a construction loan, it's recommended that you have a credit score of at least 620. Before a bank will provide you with a construction loan, you will need to prove to them that a qualified builder is in charge of constructing the property. Because of the risk involved with making this type of loan, construction loans are commonly offered by regional banks and local credit unions as opposed to national banks. Since these loans usually have terms of one year, you need to be confident that development of the property can be finished in that period of time before applying for the loan.
If you are getting ready to start a construction project but require a loan to cover some of the expenses, get in touch with me today so that I can guide you through the application process and help you determine if this loan type is right for you.