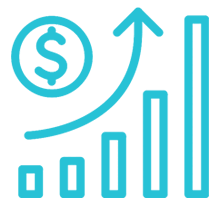 Honesty
No nonsense, no hidden fees, up-front residential mortgage lender.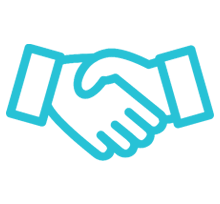 Integrity
We adhere to our strict moral code of integrity in everything we do.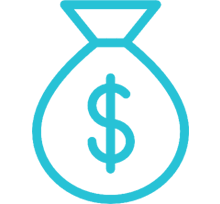 Trust
Experience you can trust to know that you are in good hands.
Adjustable-Rate Mortgage (ARM)
A mortgage in which the interest changes periodically, according to corresponding fluctuations in an index. All ARMs are tied to indexes.
Amortization
The loan payment consists of a portion which will be applied to pay the accruing interest on a loan, with the remainder being applied to the principal. Over time, the interest portion decreases as the loan balance decreases, and the amount applied to principal increases so that the loan is paid off (amortized) in the specified time.
Annual Percentage Rate (APR)
This is not the note rate on your loan. It is a value created according to a government formula intended to reflect the true annual cost of borrowing, expressed as a percentage. It works sort of like this, but not exactly, so only use this as a guideline: deduct the closing costs from your loan amount, then using your actual loan payment, calculate what the interest rate would be on this amount instead of your actual loan amount. You will come up with a number close to the APR. Because you are using the same payment on a smaller amount, the APR is always higher than the actual note rate on your loan.
Closing Costs
Closing costs are separated into what are called "non-recurring closing costs" and "pre-paid items." Non-recurring closing costs are any items which are paid just once as a result of buying the property or obtaining a loan. "Pre-paids" are items which recur over time, such as property taxes and homeowners insurance. A lender makes an attempt to estimate the amount of non-recurring closing costs and prepaid items on the Good Faith Estimate which they must issue to the borrower within three days of receiving a home loan application.
Escow Account
Once you close your purchase transaction, you may have an escrow account or impound account with your lender. This means the amount you pay each month includes an amount above what would be required if you were only paying your principal and interest. The extra money is held in your impound account (escrow account) for the payment of items like property taxes and homeowner's insurance when they come due. The lender pays them with your money instead of you paying them yourself.
FHA Mortgage
A mortgage that is insured by the Federal Housing Administration (FHA). Along with VA loans, an FHA loan will often be referred to as a government loan.
Jumbo Loan
A loan that exceeds Fannie Mae's and Freddie Mac's loan limits, currently at $417,000. Also called a nonconforming loan. Freddie Mac and Fannie Mae loans are referred to as conforming loans.
Mortgage Insurance Premium
The amount paid by a mortgagor for mortgage insurance, either to a government agency such as the Federal Housing Administration (FHA) or to a private mortgage insurance (MI) company.
PITI
This stands for principal, interest, taxes and insurance. If you have an "impounded" loan, then your monthly payment to the lender includes all of these and probably includes mortgage insurance as well. If you do not have an impounded account, then the lender still calculates this amount and uses it as part of determining your debt-to-income ratio.